Amidst the expectation of a rapid rebound in the Chinese economy, prices of metals such as copper, steel, and aluminum have surged, but some analysts predict that the increase may not last for a whole year.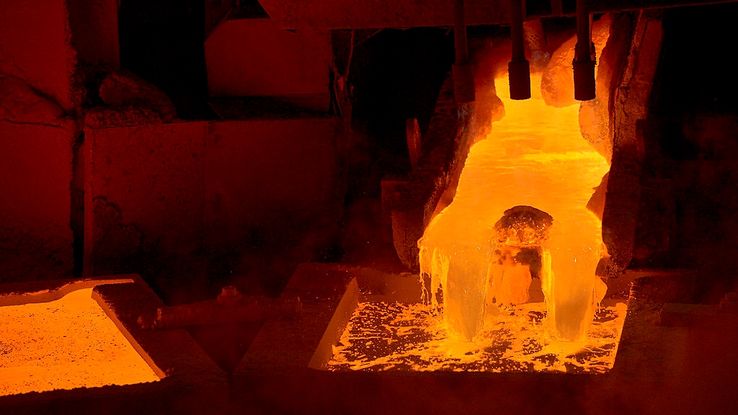 As China reopens its massive economy, copper and iron ore prices have risen, with benchmark copper prices breaking through per ton on Wednesday9000USD, which is from last year6For the first time since the beginning of the month.
China is the world's largest consumer of commodities. With the lifting of epidemic prevention restrictions, the prices of a series of metals related to China's real estate industry, such as copper, steel, and aluminum, have significantly increased, although some analysts and traders predict that these increases may not last for a whole year.
Capital Economics (Capital Economics)Commodity Economist Caroline Bain(Caroline Bain)We expect the Chinese economy to rebound rapidly. With the strengthening of China's economic growth momentum and the Federal Reserve(Fed)The prospect of relaxing policies will become a reality by the end of the year, and we believe that commodity prices will enter a quite positive period, which means that prices will rise by the end of the year
Argus(Argus)According to pricing data, the price of iron ore, a key raw material for steelmaking, has increased since last year6The monthly low has risen50%In the benchmark high-quality iron ore spot market in Qingdao, iron ore prices have skyrocketed to over per ton120USD.
As bulk commodity customers such as steel mills increase inventory from extremely low levels, it is expected that restocking activities will lead to a surge in observed purchases.
Argus Black Metal Market Daily(Argus Ferrous Markets)editSiew Hua SeahIn recent months, Chinese steel mills have maintained limited inventory and are currently replenishing inventory. She added, "The expectation of strong demand after the Spring Festival holiday also provides support for prices
The rise in iron ore prices has pushed up BHP Billiton(BHP)The market value of the miners, their London stock price hit a historic high on Wednesday.
However, despite the relaxation of epidemic prevention restrictions, the prospects for the Chinese economy this year remain uncertain. Some other analysts warn that this rebound may only be temporary.
In recent quarters, China's gross domestic product(GDP)Growth has been consistently below target. Investment Bank Macquarie(Macquarie)It is stated that as a key driver of commodity demand, the new construction volume of China's real estate industry is also in the10The lowest level in many years. The impact of the recent wave of COVID-19 infection on the labor force is unknown, and it is reported that hospitals are overcrowded.
The upcoming Chinese Spring Festival holiday(1month22Starting around the day, China's regular economic data release will be postponed, making it more difficult for people to have a clear understanding of China's economic situation.
LiberumTom Price, Commodity Supervisor(Tom Price)We are a bit cautious because commodity intensive industries such as real estate have indeed reached their limits
A key issue for the commodity market in the long run is whether the Chinese construction industry can recover enough to catch up with last year's activity levels.
Marcus Garvey, Head of Strategy for Macquarie Metals and Commodities(Marcus Garvey)The construction industry is really weak. The biggest issue is how much improvement new construction will bring
BMO Capital Markets (BMO Capital Markets)Commodity Analyst Colin Hamilton(Colin Hamilton)Asset management companies have also been increasing their allocation of certain commodities due to the weakening of the US dollar and the bleak outlook for the Western economy, driving up their prices.
Hamilton said, "China is expected to get better, while the rest of the world is expected to get worse. The response is to hold metal exposure
past times3Day, benchmark aluminum price rises10%During the same period, zinc prices increased5%。